Led by local experts and outdoor enthusiasts, these tours introduce new and different ways to appreciate the richness of Hendricks Park. Topics covered by the tours include: forest ecology, rhododendron varieties in bloom, edible and medicinal plants, mushrooms, birding, habitat restoration, among others.
We ask for a $5.00 voluntary donation for each tour.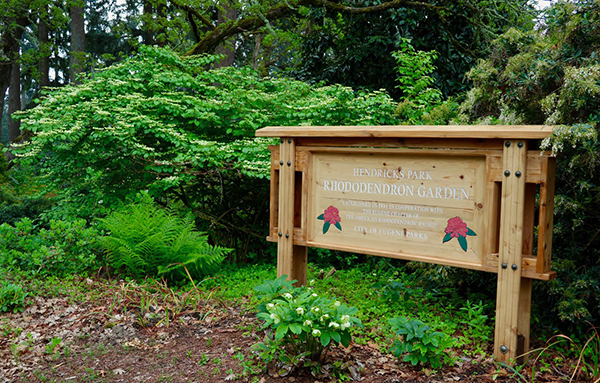 Sunday
October 15, 2023
1:00 pm
Wilkins Shelter
Kalapuya Ways
Karen Rainsong, founder of Singing Creek Educational Center, has a passion for learning from and sharing the knowledge of the indigenous people of the Willamette Valley. Food, medicine, clothing, land stewardship, story-telling.
Sunday
October 29 , 2023
1:00 pm
Wilkins Shelter
Sunday
November 5, 2023
1:00 pm
Wilkins Shelter