Hendricks Park is Eugene's first city park, established in 1906. Its 78 acres is comprised of three main areas: (1) the Rhododendron Garden; (2) the new Native Plant Garden; and (3) the urban forest.
Hendricks Park is famous for its Rhododendron garden These fifteen acres of the park have a number of intertwining paths that circle a main lawn and curl through stands of rhododendron and other flowering plants. Spring is the prime season for enjoying this part of the park, with Mother's Day bringing an annual celebration hosted by the Friends. The broad variety of species bloom throughout the year.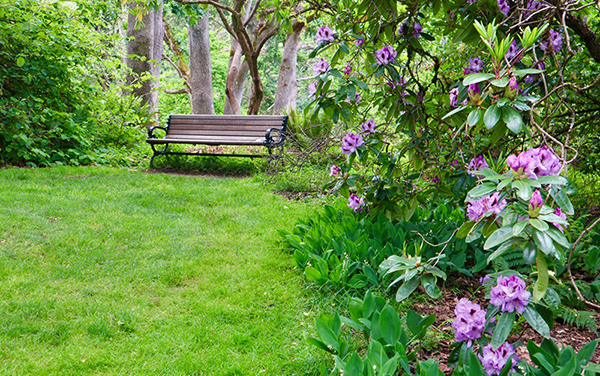 The Forest, comprising over 50 acres of the park, provide for a hiking experience amid nature. An effort to remove ivy and other non-native species, which has been spearheaded by the Friends, has yielded an open environment among the tall Douglas Firs.
Finally, the Native Plant Garden, covering 5 acres in the area surrounding the historic Wilkins Shelter, has been undergoing significant expansion and diversification in recent years with the generous support of the Friends. Planting and labeling of native species allows for an educational experience when exploring this intimate part of the park.
Here is a virtual tour of Hendricks Park in full, springtime bloom.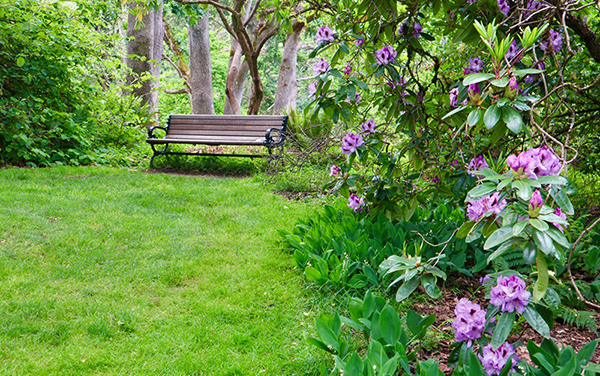 Park Hours – Hendricks Park is open from 6:00 a.m. to 11:00 p.m.
Park Rules – For everyone's safety and enjoyment, the following activities and items are prohibited: over-night camping, unleashed dogs, out-of-control dogs, not picking up and disposing of your dog's waste, drinking or possession of alcohol, glass containers, fire grills or stoves, firearms, weapons or fireworks, operating motor vehicles outside of designated roads or parking lots, damaging any city property.
 Animal control is important in the Park: In the Rhododendron Garden and Native Plant Garden dogs are not allowed. Dogs must be kept on a leash at all times elsewhere in the Park and must stay on the trails, to prevent the spread of weeds and other invasive plants and to protect restored areas.
 Fire Hazard: Remember that the forest in particular becomes very dry in the summer, so please avoid any activities that would jeopardize the Park or the surrounding area.
 Renting the F.M. Wilkins Shelter: The shelter is available for rental for groups of 50 or less. To rent the W.S. Wilkins Shelter for picnics or other events, please contact Parks & Open Spaces, City of Eugene. (see website www.eugene-or.gov/1941/Reserve-a-Park).