Hendricks Park was established in 1906. Martha and Thomas Hendricks deeded 47 acres to the city of Eugene and the city then purchased an additional 31 acres to complete Eugene's frist city park.
 Mayor F.S. Wilkins gave immediate attention to the Hendricks Park by upgrading Summit Avenue to provide a roadway into the Park.
 The Park's landscape has changed over time. When the Park was was initially established, the Douglas fir forest was much smaller than it is today. Instead, the Park consisted primarily of an oak savannah in 1906.
 In 1938, the Works Progress Administration (WPA) built a shelter in the Park. The original shelter was destroyed in a 1999 windstorm, when two Douglas firs crushed the building. Only the chimney from the 1938 structure remains. The current structure is a replica of the original shelter.
For additional pictures of the Hendricks Park's history, see the Centennial issues of the Park Bench newsletter (Winter 2006 and Spring 2006).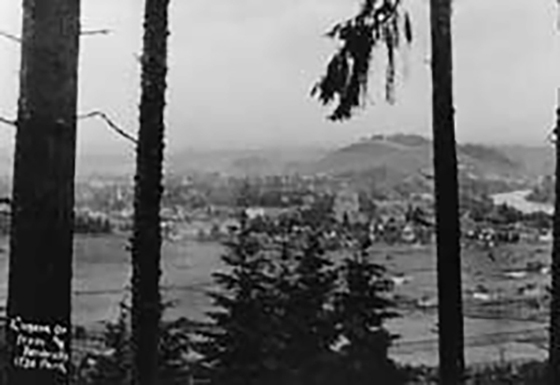 1908 photo taken from the Park looking towards Skinner Butte.
Courtesy of Lane County Historical Museum.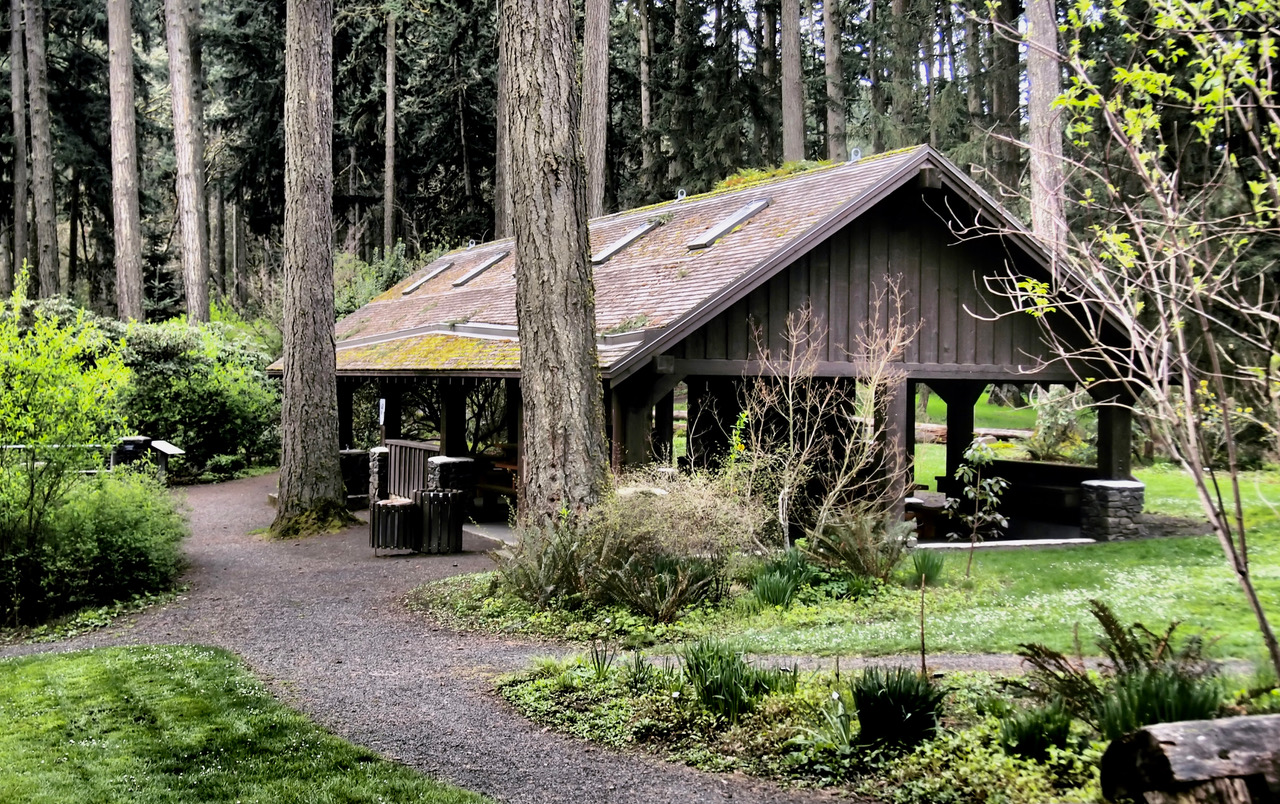 The current Wilkins Shelter at Hendricks Park.